THE SMALL MEETING FROM PARIS SUBURBS
In 2009 and missing since forty years, the CA Montreuil 93 revived the organisation of an international track & field meeting of high level thanks to its president Jean-Claude Lerck, the city of Montreuil, and our partners.
In the sixties, the Grands Pêchers stadium welcomed world-class athletes to compete against the local heroes Michel JAZY and Roger BAMBUCK.
Our meetings were already broadcasted on French television by the Office de la Radio et de la Télévision Française (ORTF) with Loys VAN LEE and Michel DRUCKER as commentators.
Proposed by the CA Montreuil 93, the Ligue Nationale d'Athlétisme (LNA) approved the city of Montreuil as a place for the first event in the professional tour of track & field french meetings.
This rendez-vous gave some light on the  CA Montreuil 93 athletes in front of home crowd, brought against strong worldwide opponents such as 60m indoor world champion  : Dwain CHAMBERS running the 100m dash in this first edition.
Individually, some of our teammates already appear on the international scene as triple jumper Teddy TAMGHO, or Antoinette NANA DJIMOU queen-to-be in the combined events and Jimmy VICAUT big hope of the french sprinters.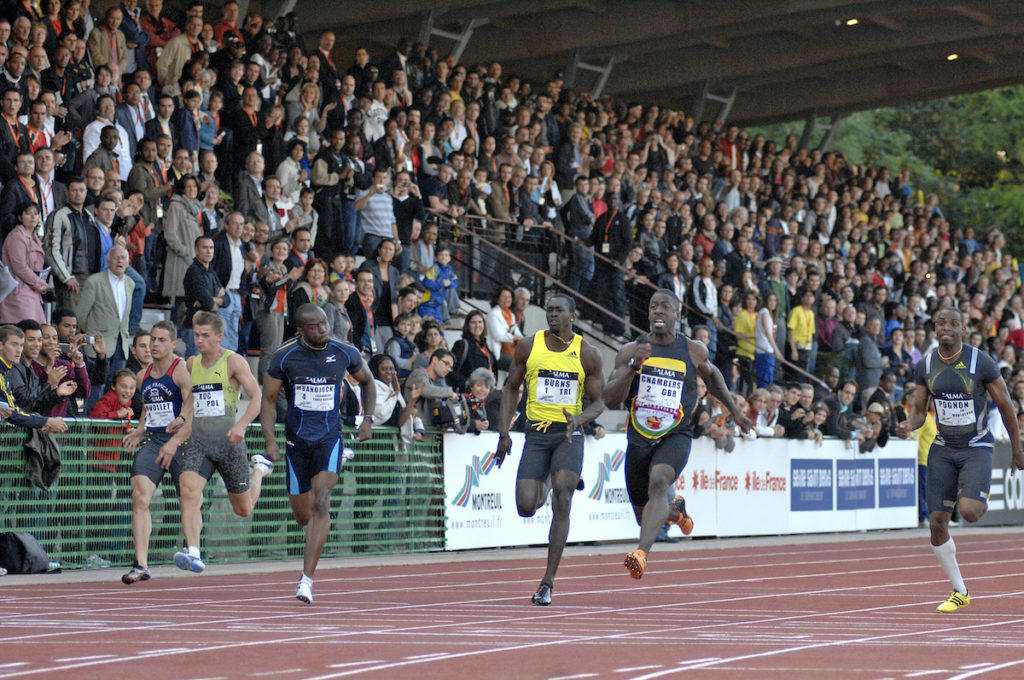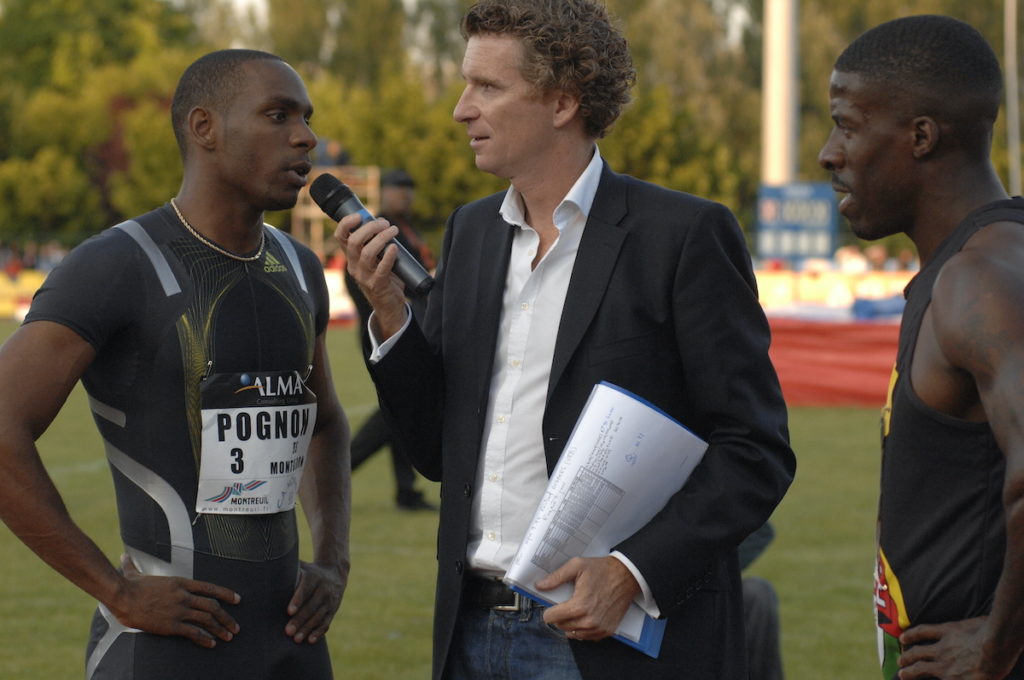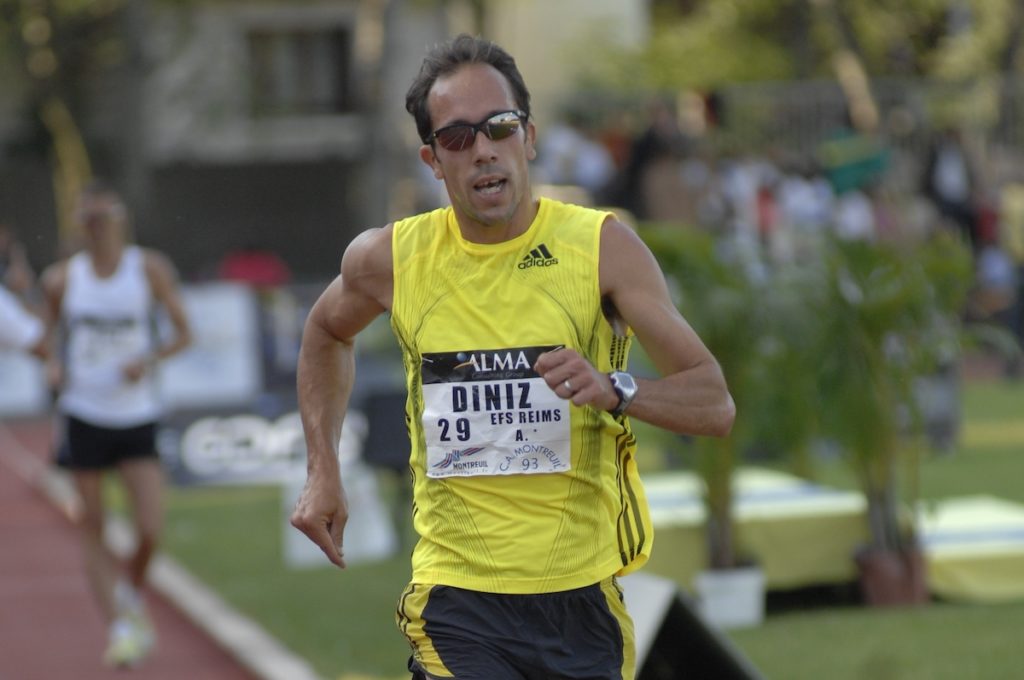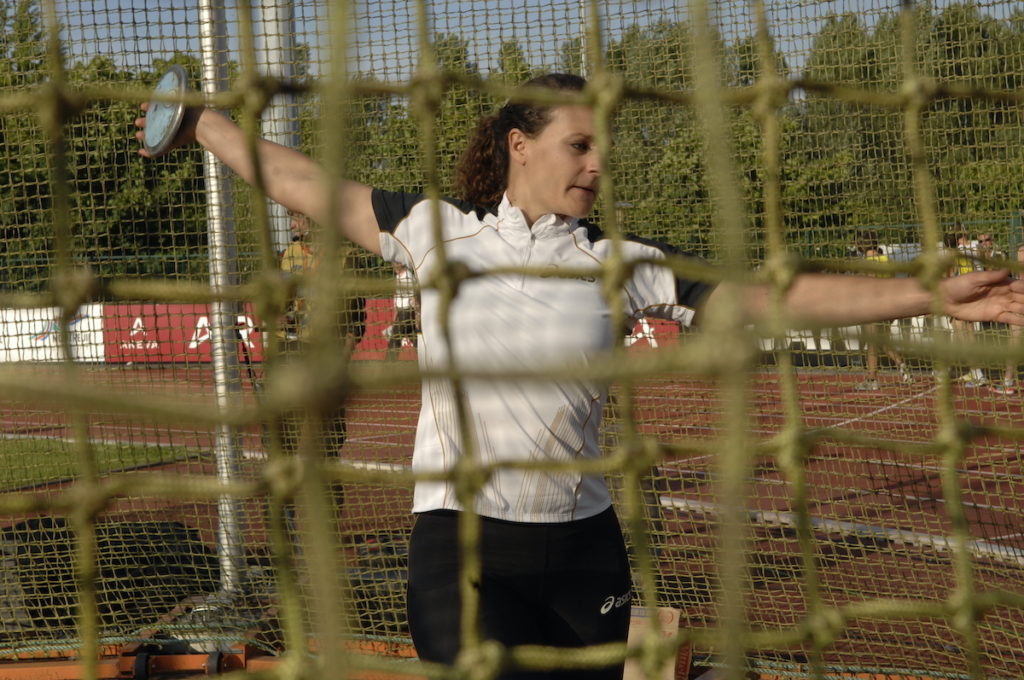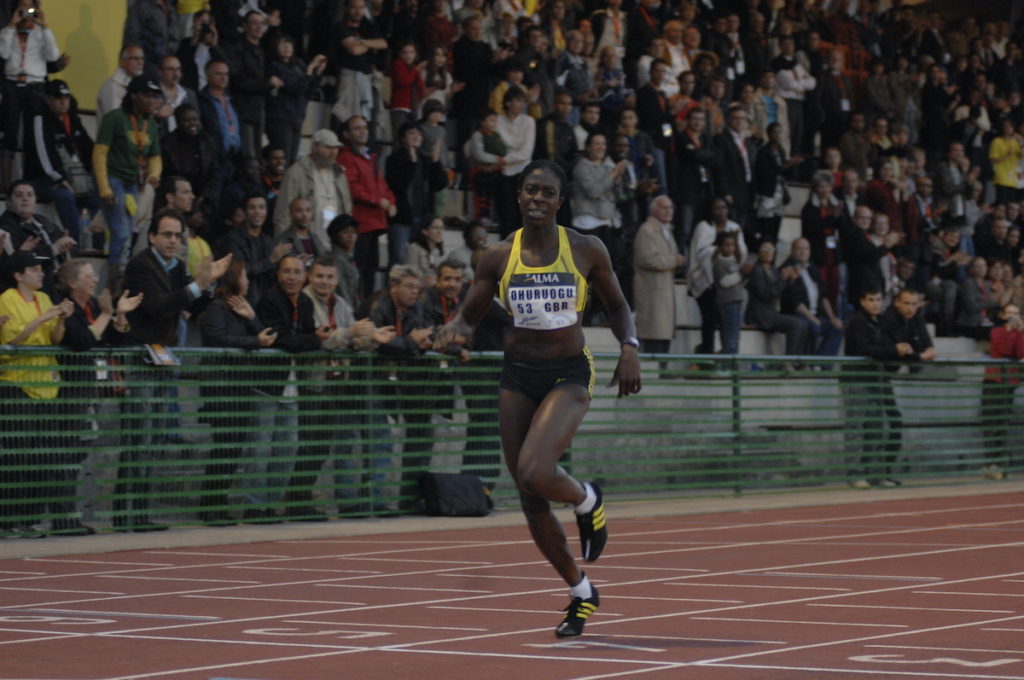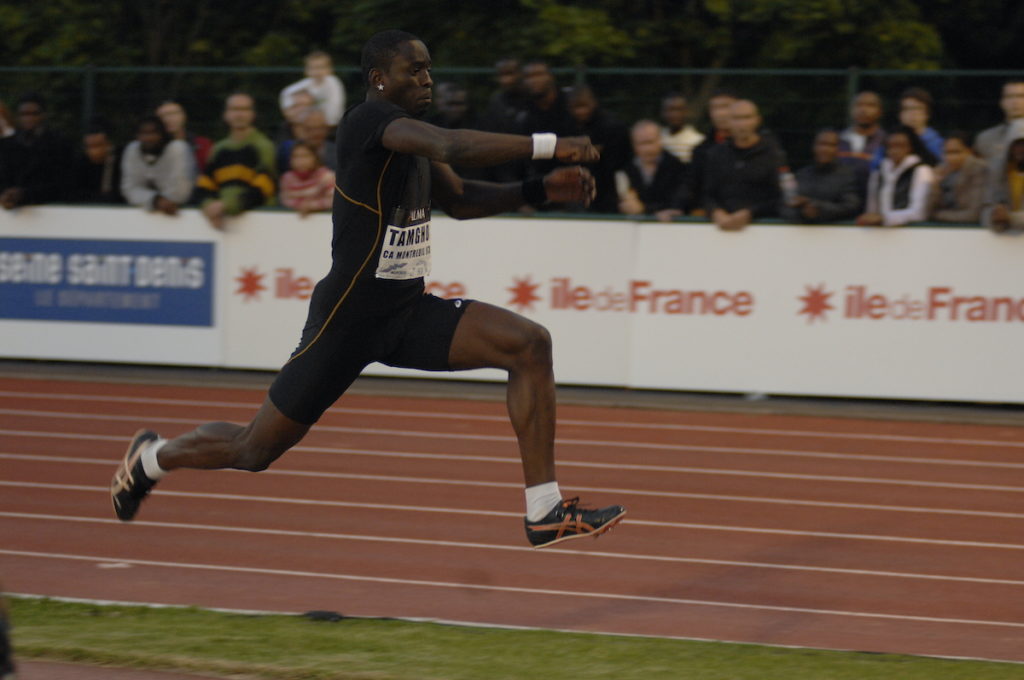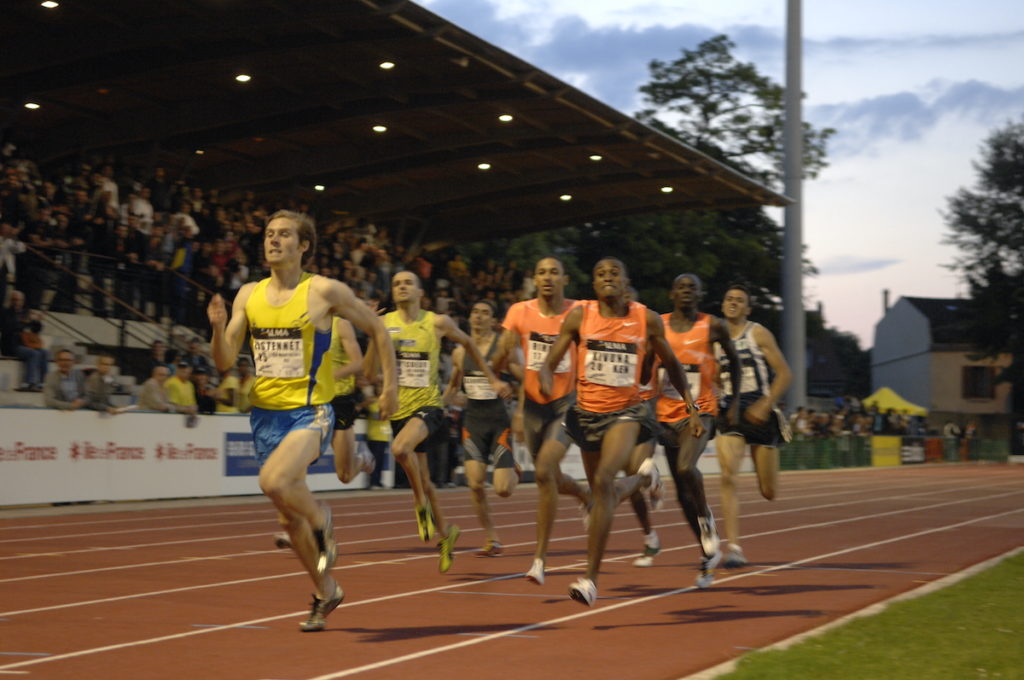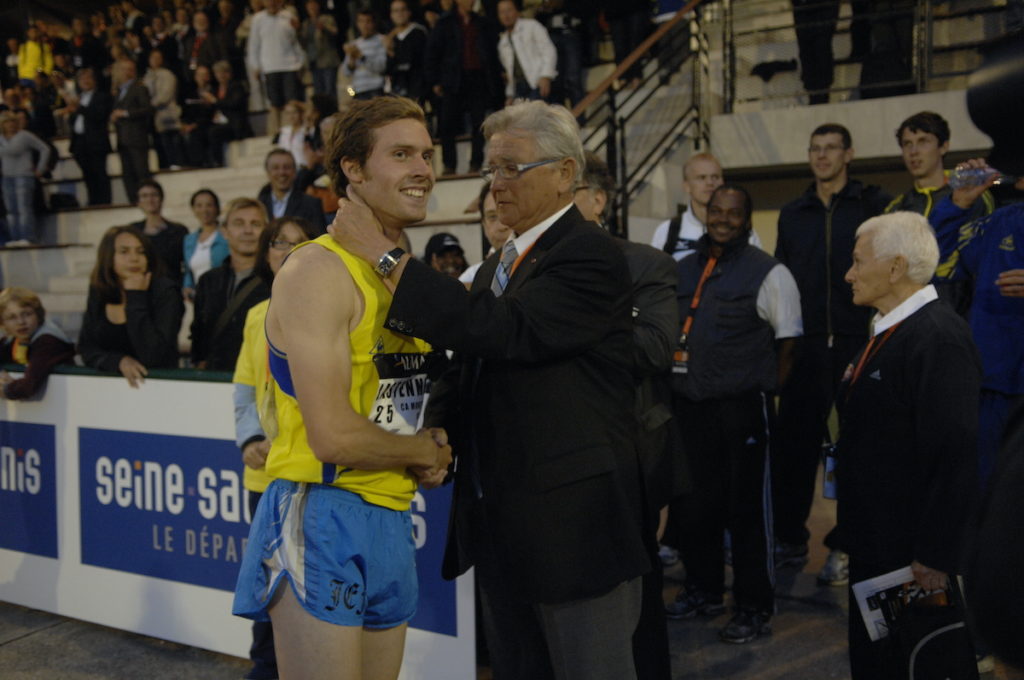 The second edition of the International Montreuil Athletics Meeting is the result of a perfect collaboration between Montreuil services and the CA Montreuil 93. This meeting ranked 34th in the international listing with performances such as  :
Dwain CHAMBERS (60m indoor world champion) running 10''27 in the 100m, Teddy TAMGHO (world record holder and world indoor champion) in the triple jump, Antoinette NANA DJIMOU (bronze medalist at the european championships in indoor pentathlon) but also in the pole vault with "montreuillois" Damiel DOSSEVI (5th in the world championships), Renaud LAVILLENIE (french pole vault record holder), Romain MESNIL (2nd in the world championships) or else Kerron STEWART (100m – 200m) the jamaican sprinter of fame.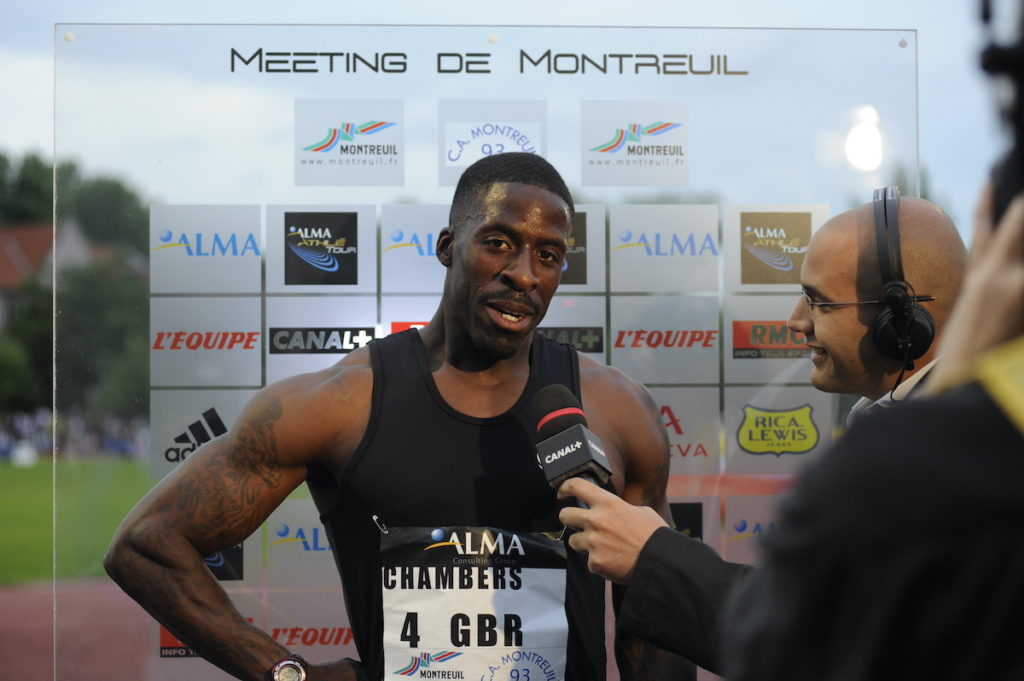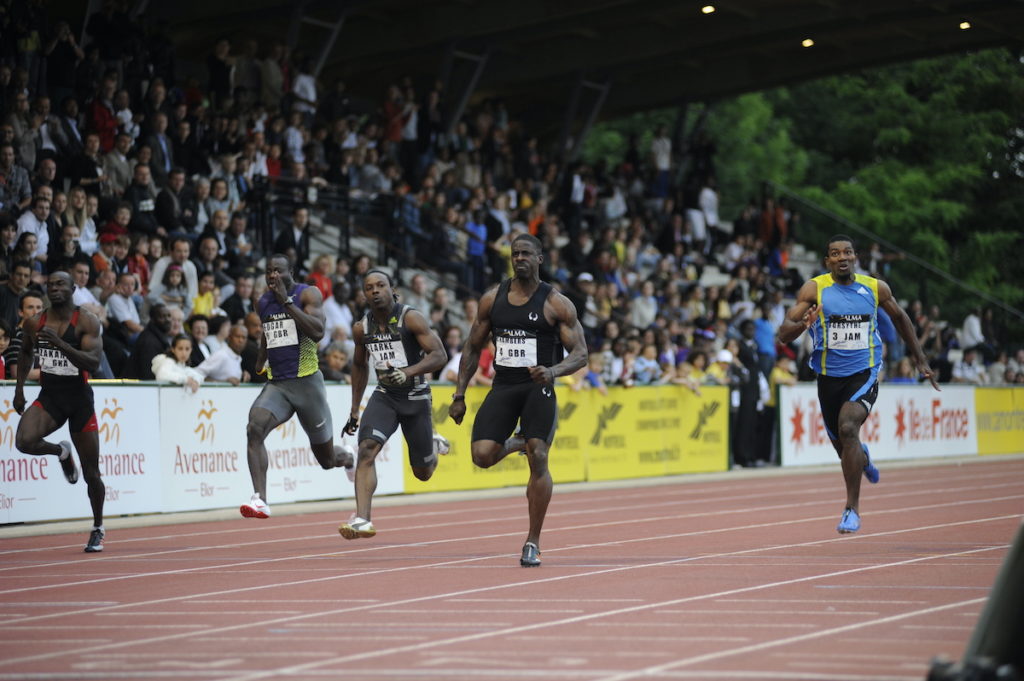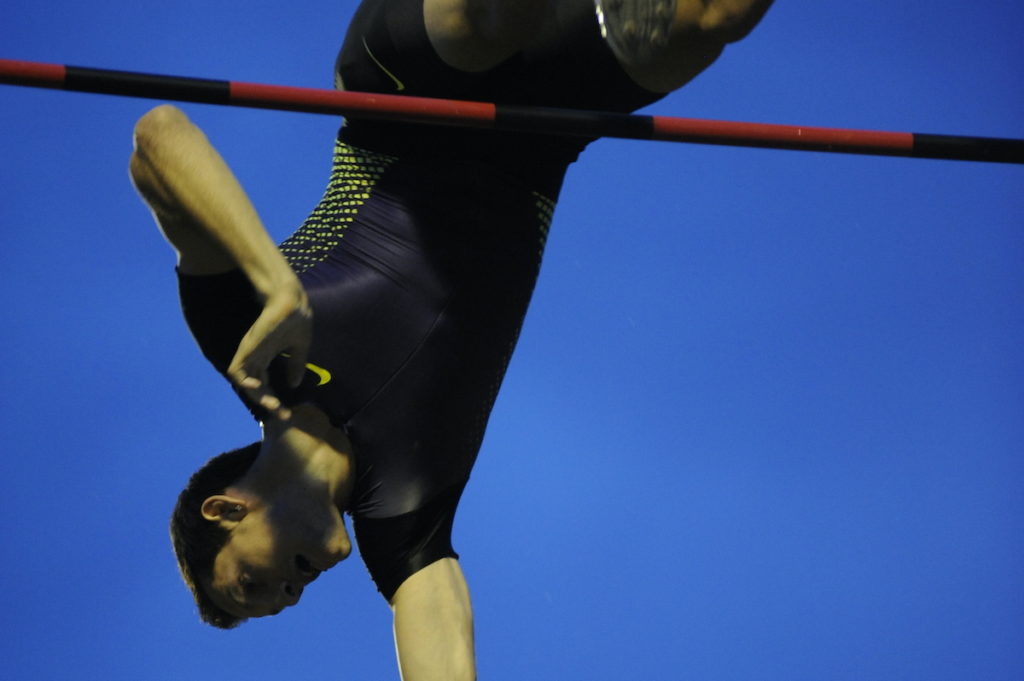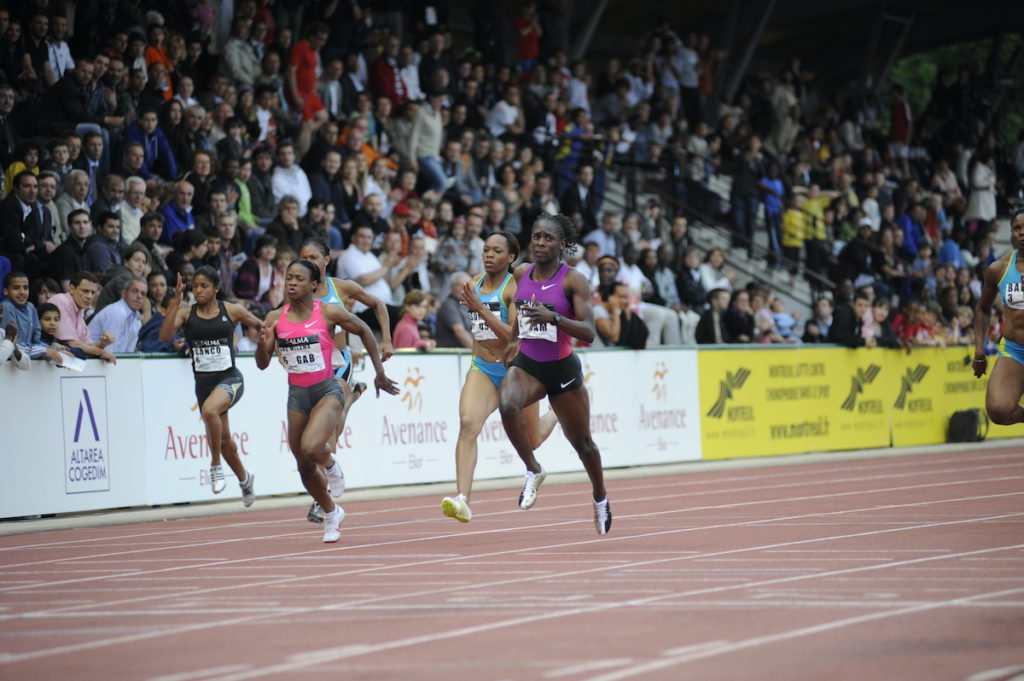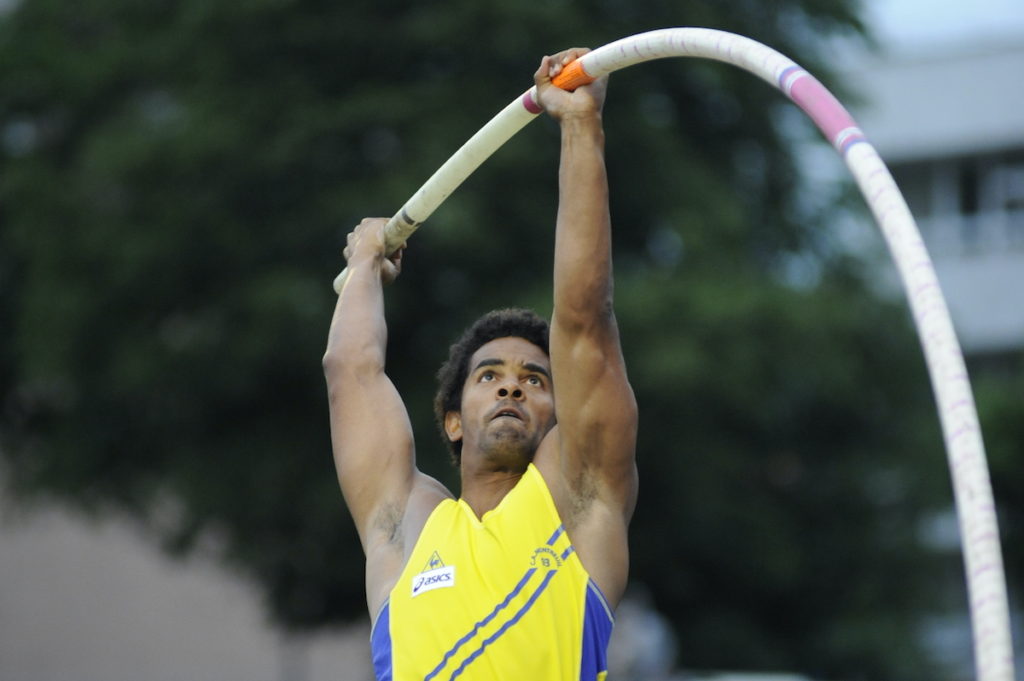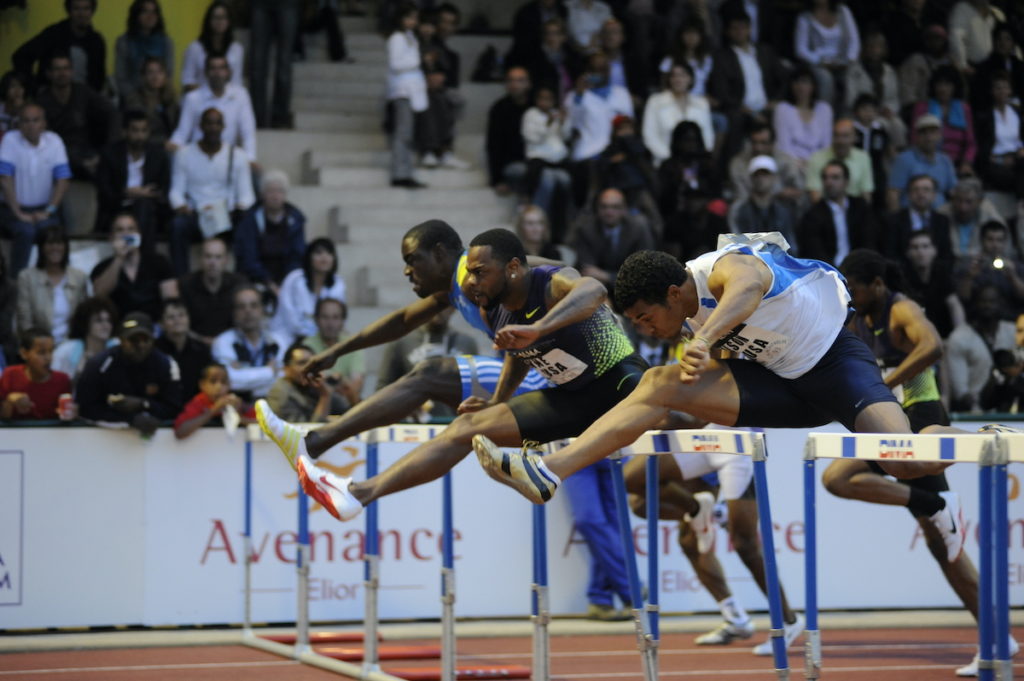 2011 - 100M FRENCH NATIONAL RECORD
In 2011, the meeting ranked 31th among the 350+ world track & field events as regards the addition of performances . Furthermore it became the third french meeting behind the AREVA Meeting of Saint-Denis and Diamond League Herculis Meeting in Monaco.
This edition was highlighted by outstanding marks such as french record in the 100m by Christophe LEMAITRE with 9″96 beaten by jamaican Yohan BLAKE, the one to become World Champion two months later in Daegu (KOR).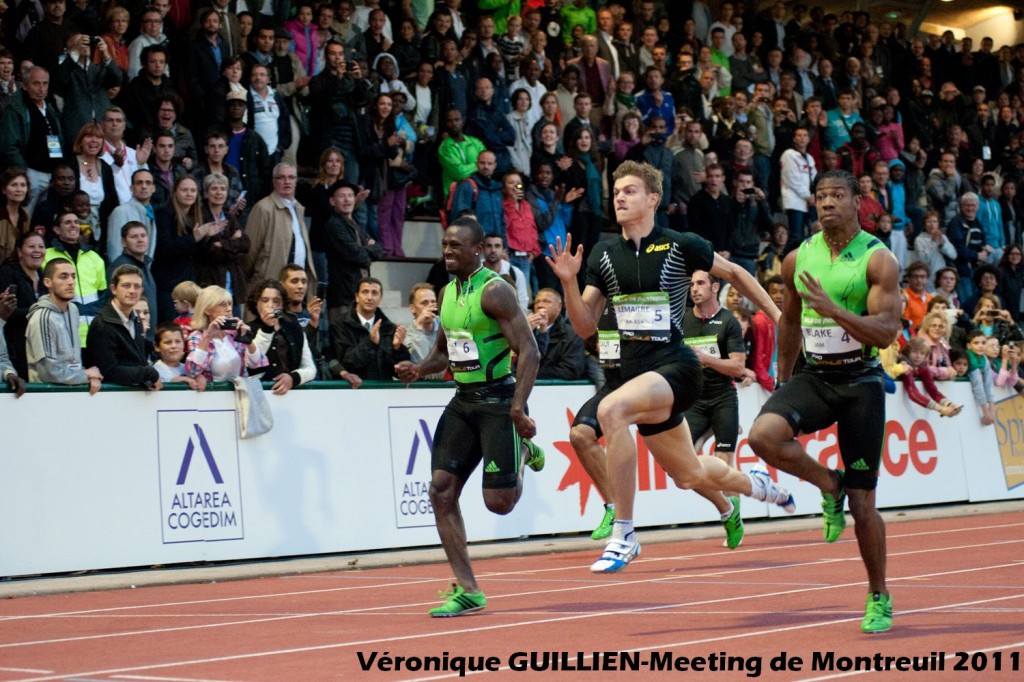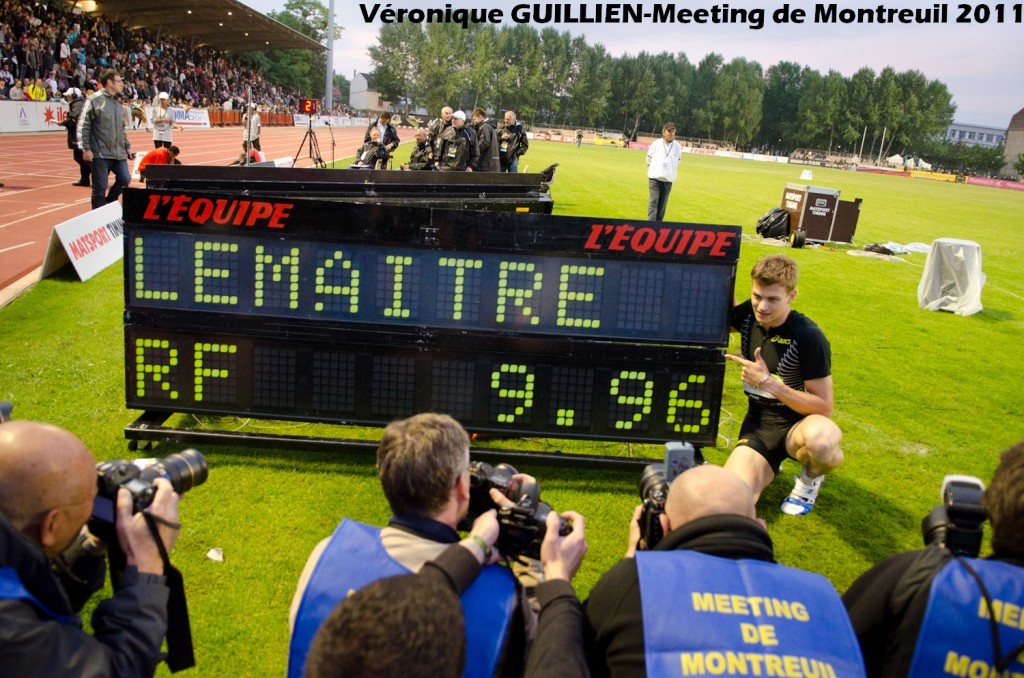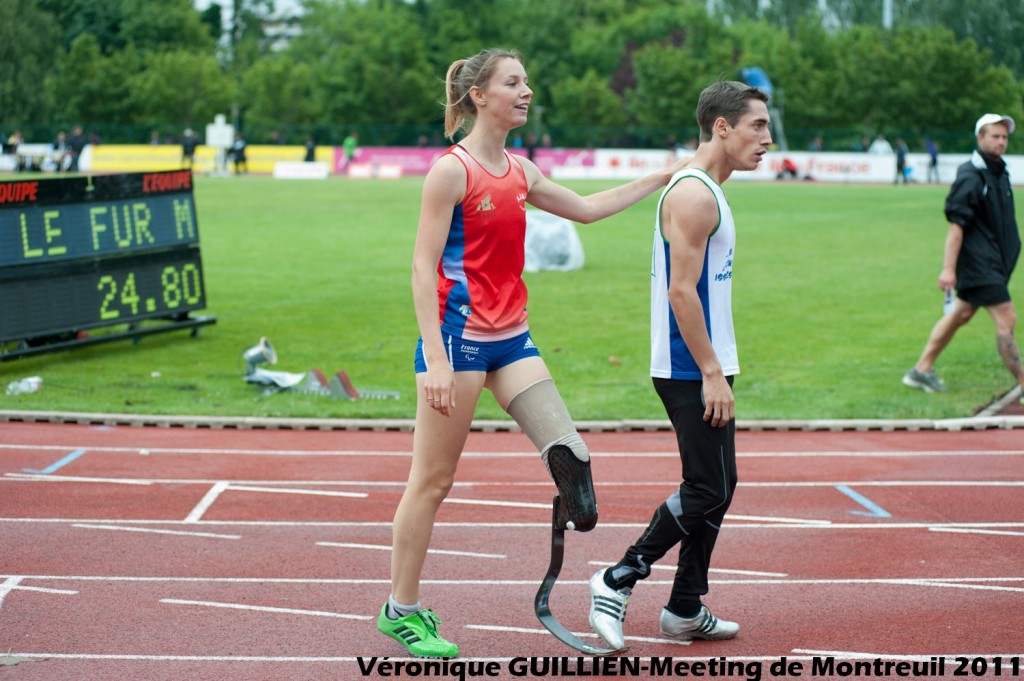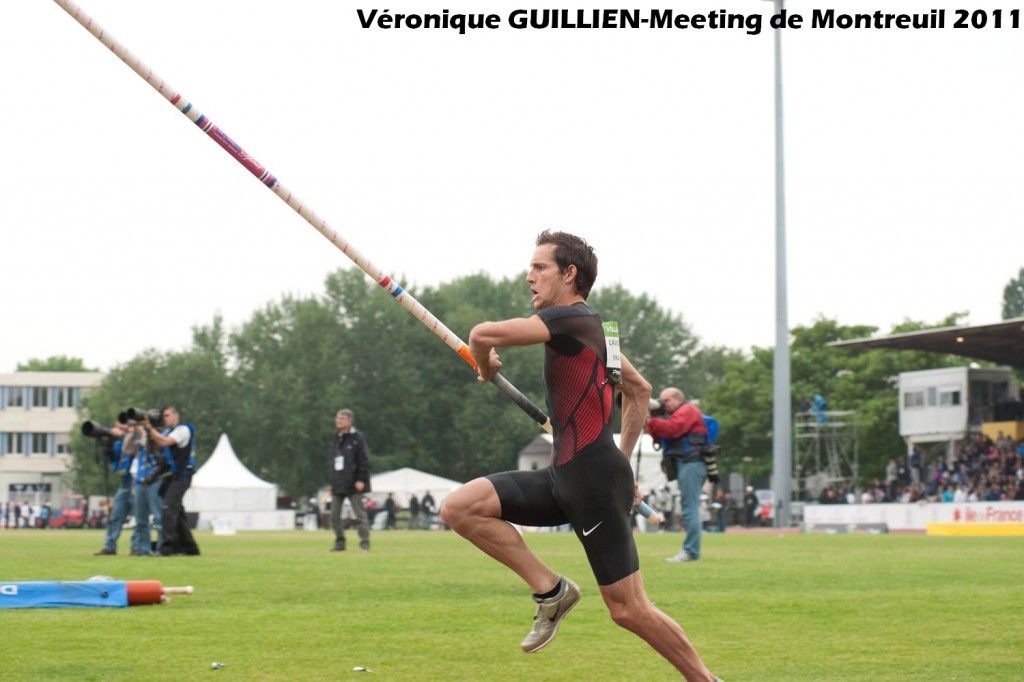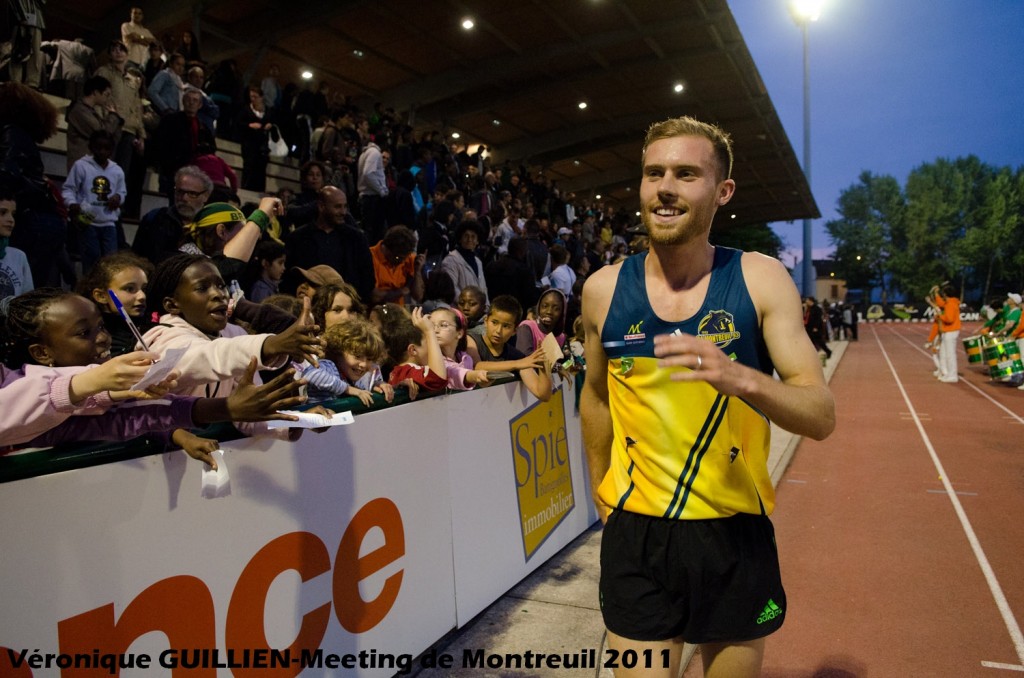 2012 - LONDOn's olympics preshow
En 2012, this fourth edition confirmed an event with strong roots in the local happenings as well as in the international calendar.  Global enthusiasm was still high and although enduring poor conditions (rain and wind), a fair amount of public gathered in the stadium in spite of major external distractions (presidential election, Rolland Garros tennis tournament, international Football match with the french team …). The overall performances were of high international level as the meeting succeeded in reaching the 35th world rank.
This year saw an increase in number of world class foreign athletes (from 36 countries) among which Krisztian PARS, hammer throw 2012 Olympic champion, Michael TINSLEY, 2nd in 2012 Olympics on 400m hurdles as well as Mamadou KASSE HANNE, Lehann FOURIE and Gloria ASUMNU, all three 2012 African champions respectively in 400m hurdles, 110m hurdles and 200m dash.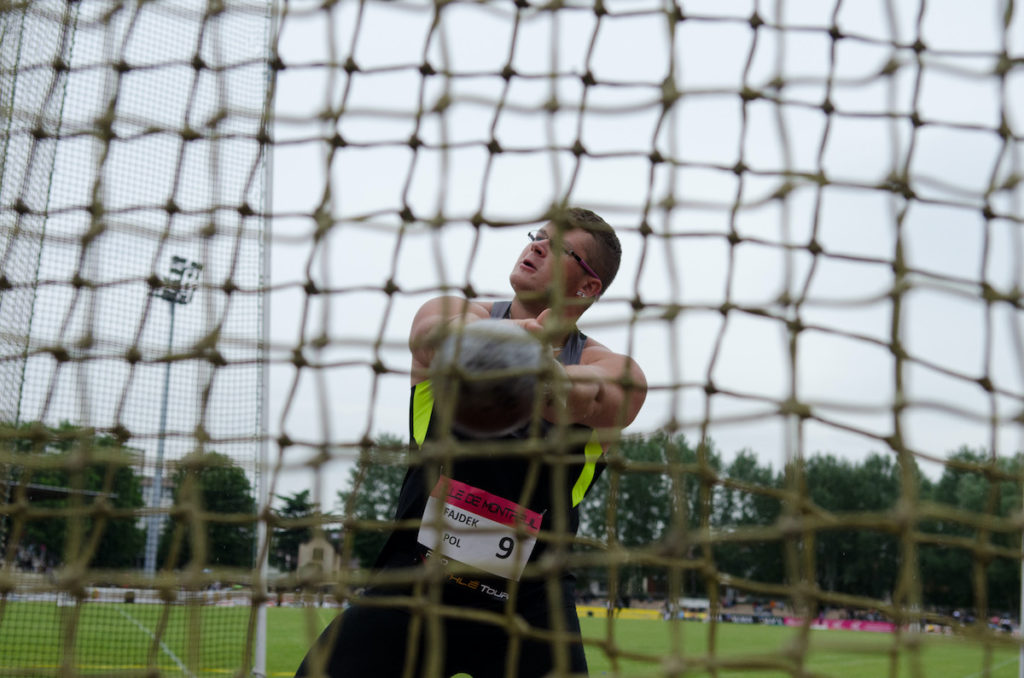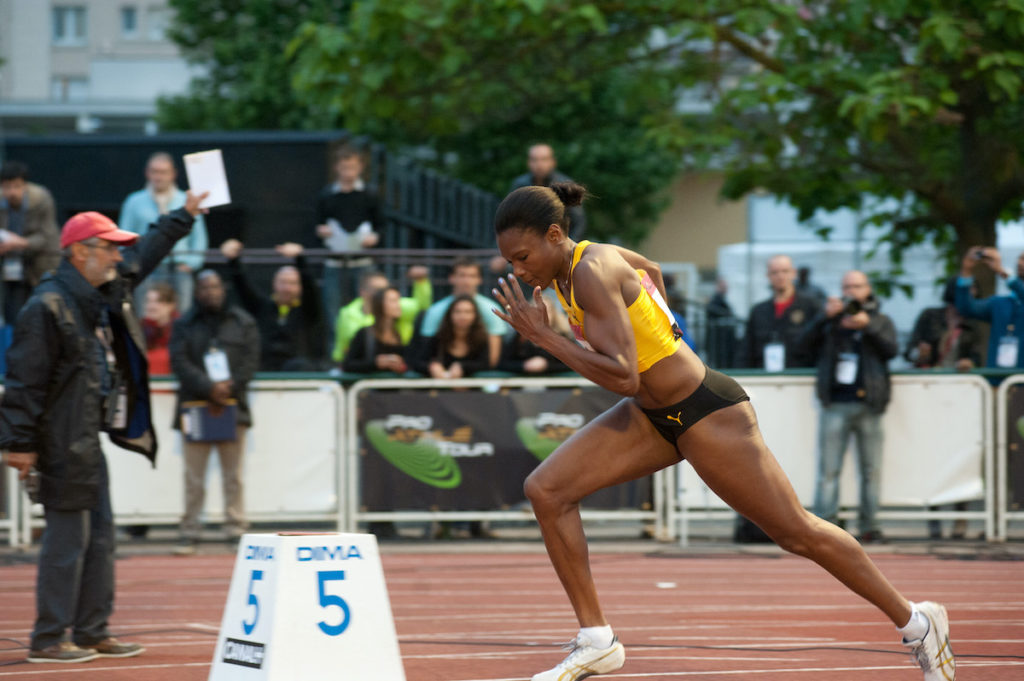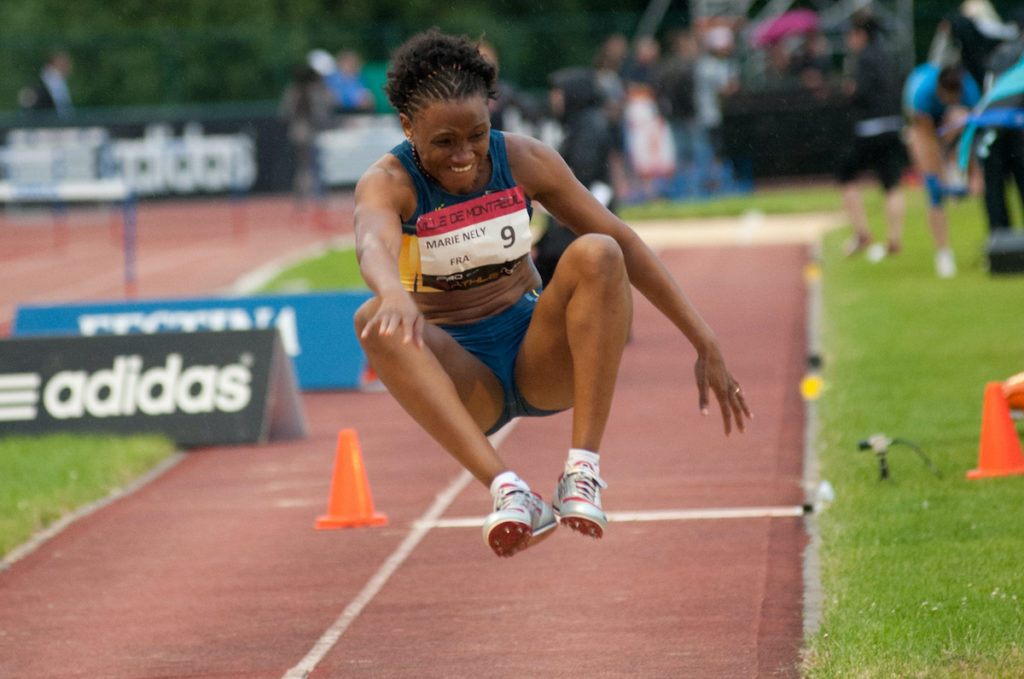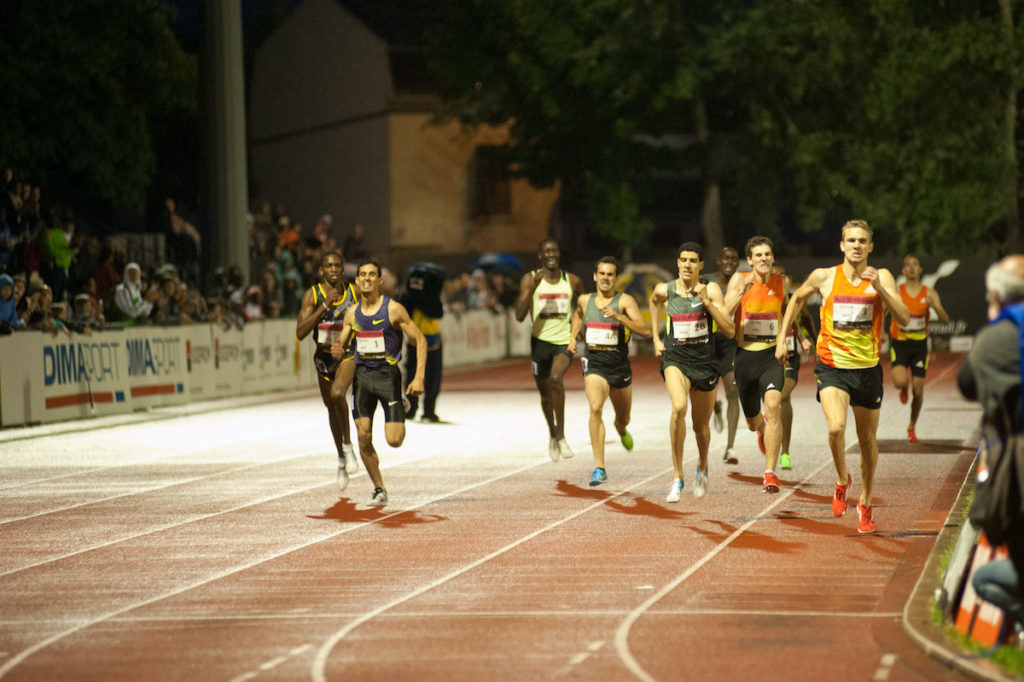 2013 - FRENCH ATHLETES impress
This year, Meeting of Montreuil attracted numerous european athletes and from abroad our continent, as well as french elite headed by celebrated Christophe LEMAITRE and main CA Montreuil athletes such as Teddy TAMGHO, Antoinette NANA DJIMOU, etc.
For the first time, two parathletics events were held : a 100m T11 (visually impaired) and 200m T44 (leg disabled) with local representatives CA Montreuil 93's Tresor MAKUNDA, bronze medalist on 100m T11 in the 2008 Paralympics and Jean-Baptiste ALAIZE quadruple World Champion and World record holder (-23yr) in long jump.
As a result, frenchies stood out. Eloyse LESUEUR won the long jump event, Pascal MARTINOT LAGARDE the 110m hurdles and reached the World championships standards. Benjamin COMPAORE came on top in the triple jump ahead of local star Teddy TAMGHO (2013 World Champion). The discus thrower Mélina ROBERT-MICHON (2013 World vice-champion) beat the competition while reaching standards for Moscow. Finally, Christophe LEMAITRE (French 100m/200m record holder) concluded the evening show with a 20″17 win in the 200m.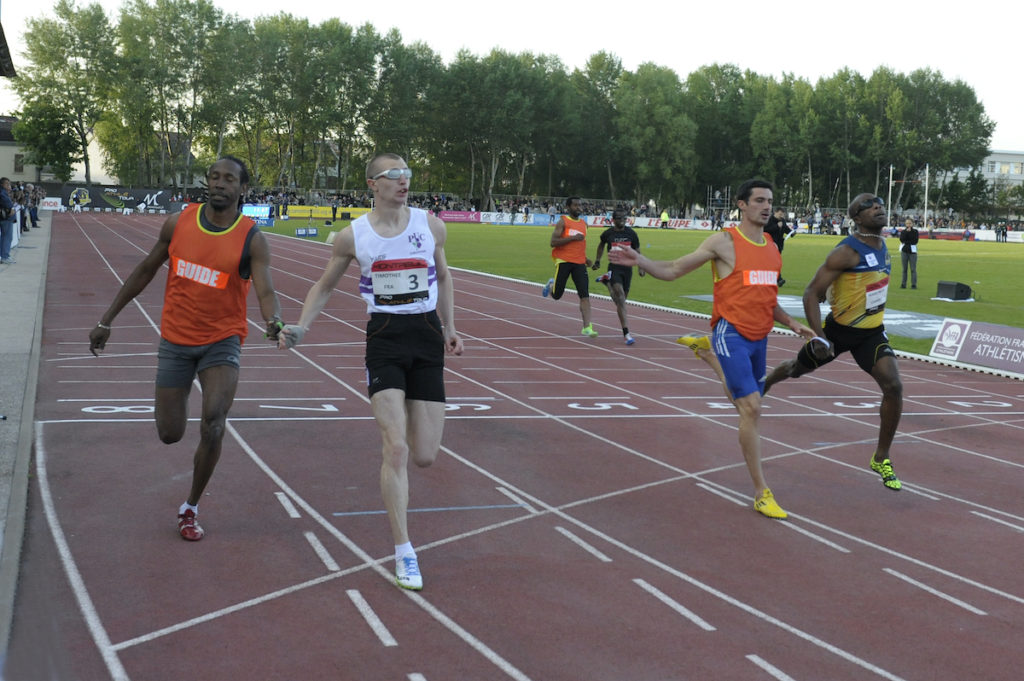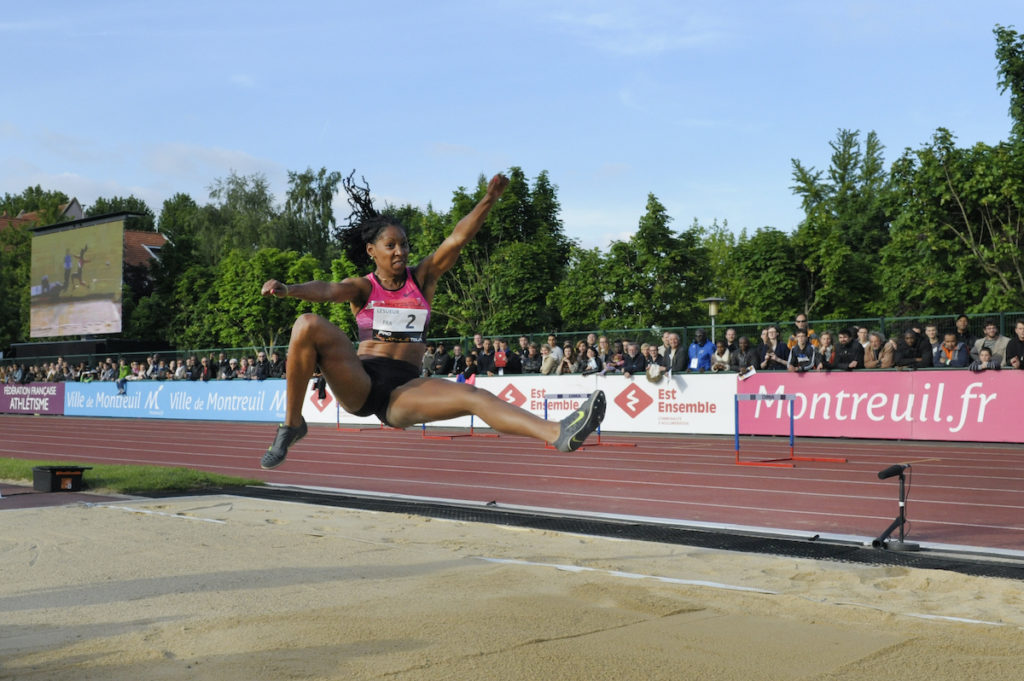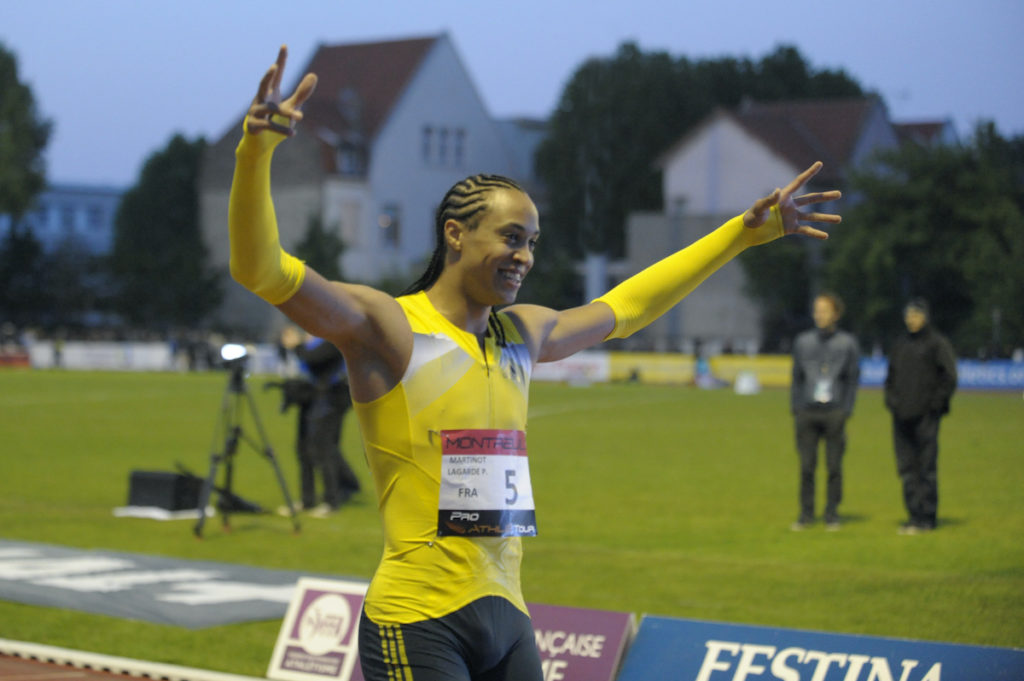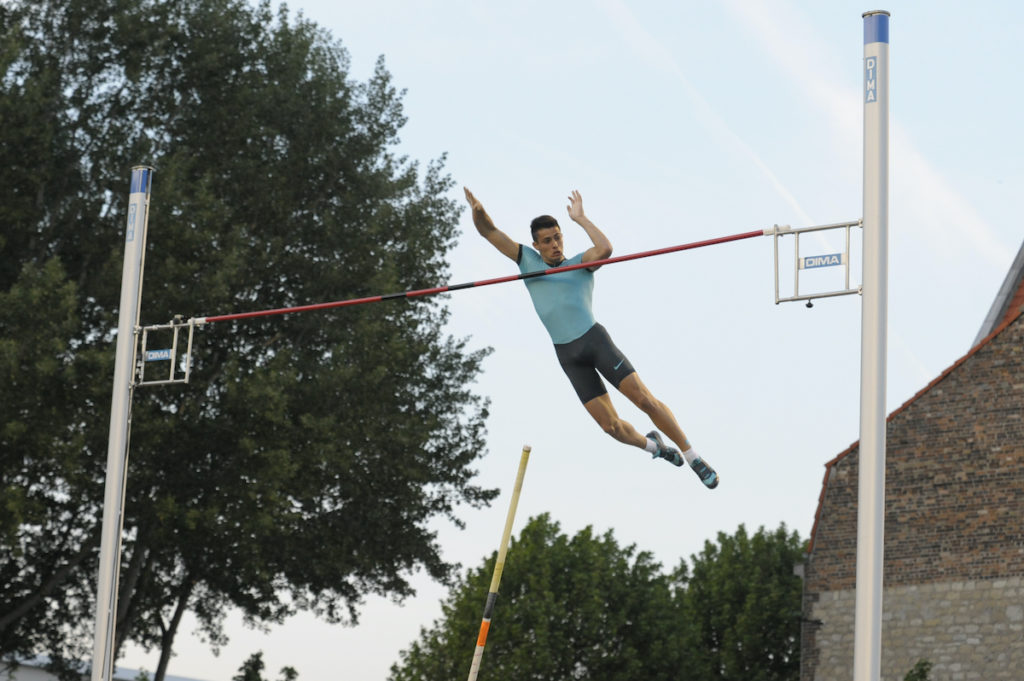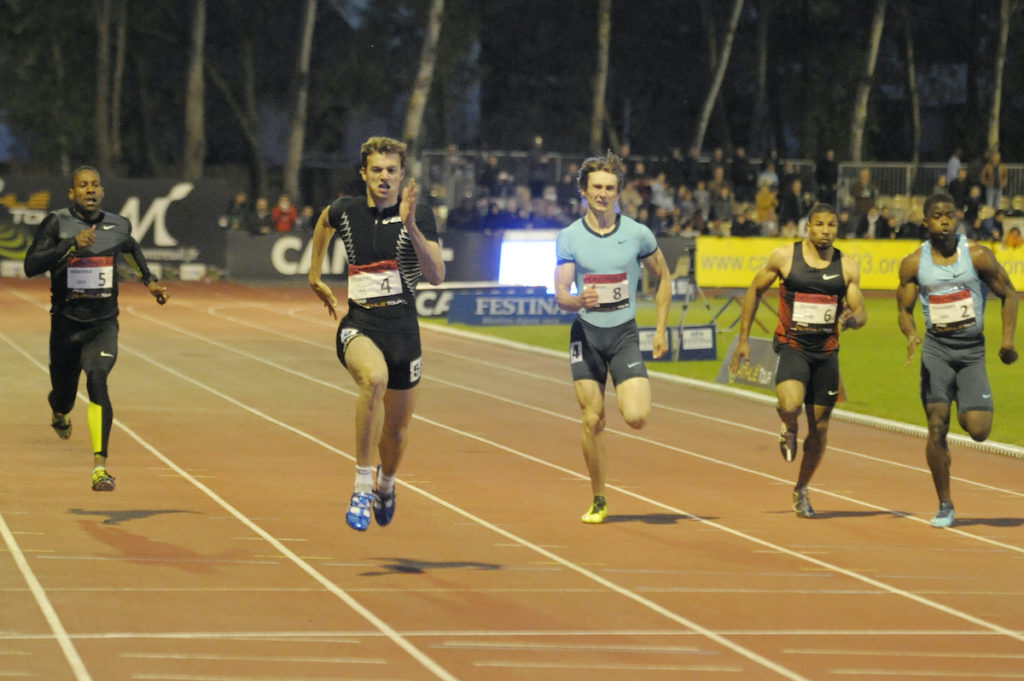 2014 - MARTINOT LAGARDE EN EMBUSCADE
En 2014, pour la première fois, le meeting se tient début juillet au lieu de début juin. Le niveau sportif du plateau est une fois de plus de grande qualité.
Deux français réussissent les minimas pour les Championnats d'Europe à Zurich : Thomas Martinot-Lagarde surgi entre deux averses pour réaliser 13''38 sur 110m haies et Mahiedine Mekhissi Benabbad prend la deuxième place du 1500 m en 3'35''34, derrière le kényan Vincent Kibet (3'34''09).
Les athlètes de haut niveau étranger font parler la poudre avec notamment le duel sur 100m entre Tyson Gay vainqueur en 10″04 devant Richard Thompson. Le saoudien Yousef Masrahi réalise un chrono canon de 44″55 sur 400m. Au disque, Yekaterina Strokova décroche la timbale avec un meilleur jet mesuré à 61,61 m. A noter également la victoire de Cindy Billaud devant Tiffany Porter sur 100m haies. Et bien sur de nombreux athlètes du CAM 93 étaient présent pour représenter les couleurs bleu et jaune (Yannick Fonsat, Chloé Henry, Jean Baptiste Alaize etc…)
2015 - ASAFA LE MONTREUILLOIS
Fraîche saison 2015 au cours de laquelle nous avons été témoin d'un concours disputé dans des conditions difficiles, sans pluie mais dans le froid et le vent, Mélina Robert-Michon réalise la performance de la soirée côté français en expédiant son disque à 65,04 m.
Les deux vainqueurs tricolores de la soirée, Gaëtan Bucki au poids et Morhad Amdouni sur 1500 m, n'étaient pas les plus attendus et ont montré de belles promesses.
Le cubain Yordan O'Farrill s'impose sur les haies hautes en 13"25 devant la meute française emmenée par Pascal Martinot-Lagarde (13"26), Wilhem Belocian (13"28) et Dimitri Bascou (13"36).
Enfin, le Jamaïcain Asafa Powell épate sur 100 mètres en décrochant la victoire en 10"02. L'ex-recordman du monde de la distance (9"72) conquiert le coeur des montreuillois en se parant de la veste du CA Montreuil 93 lors de son tour d'honneur.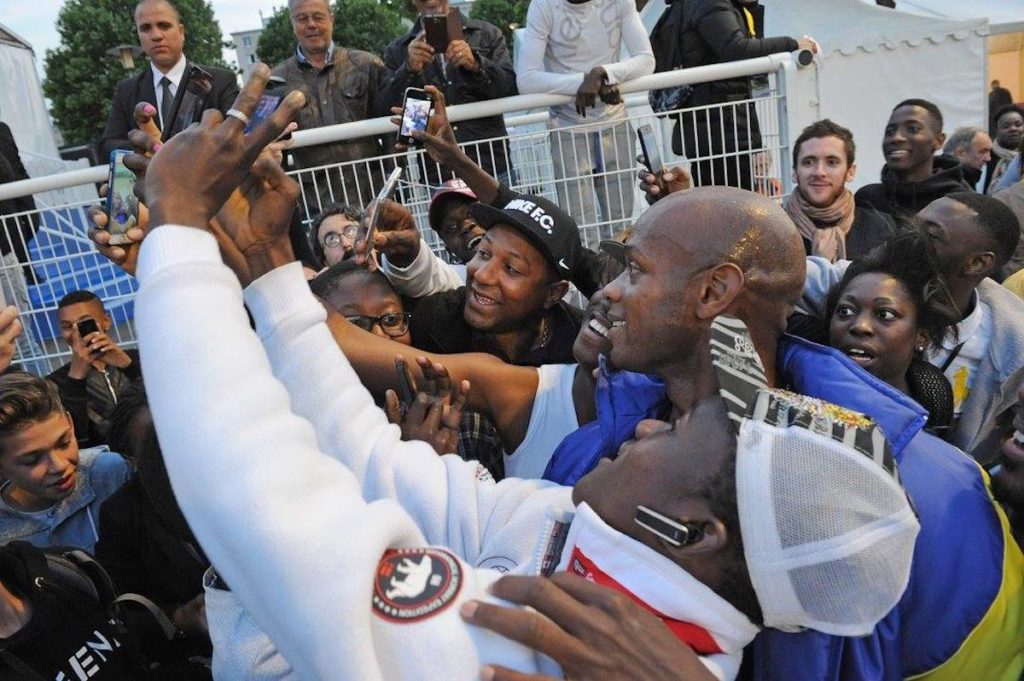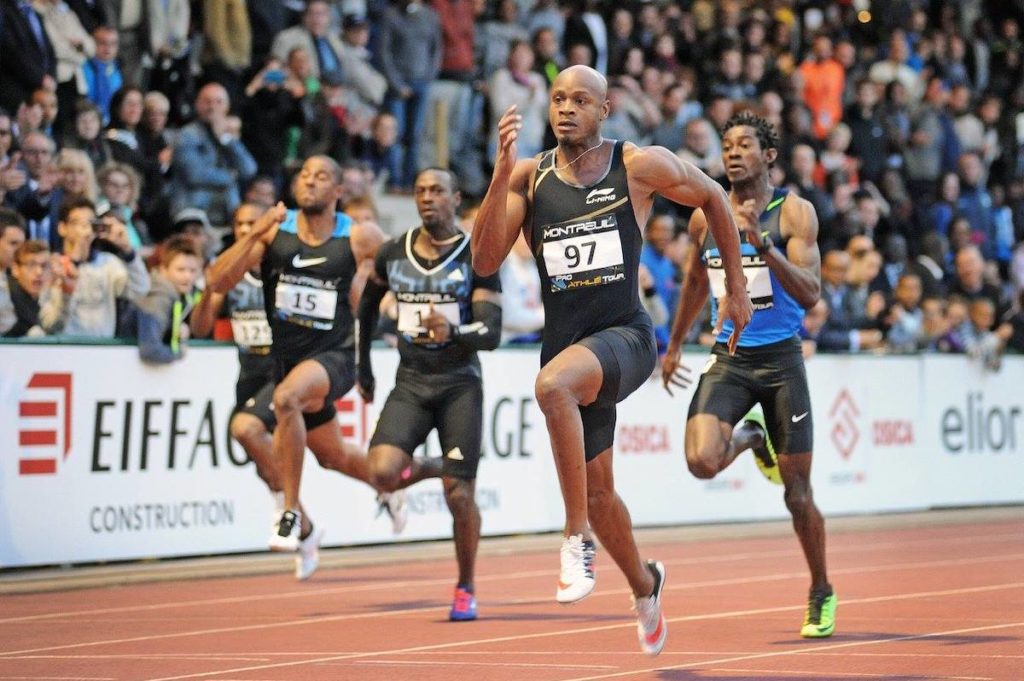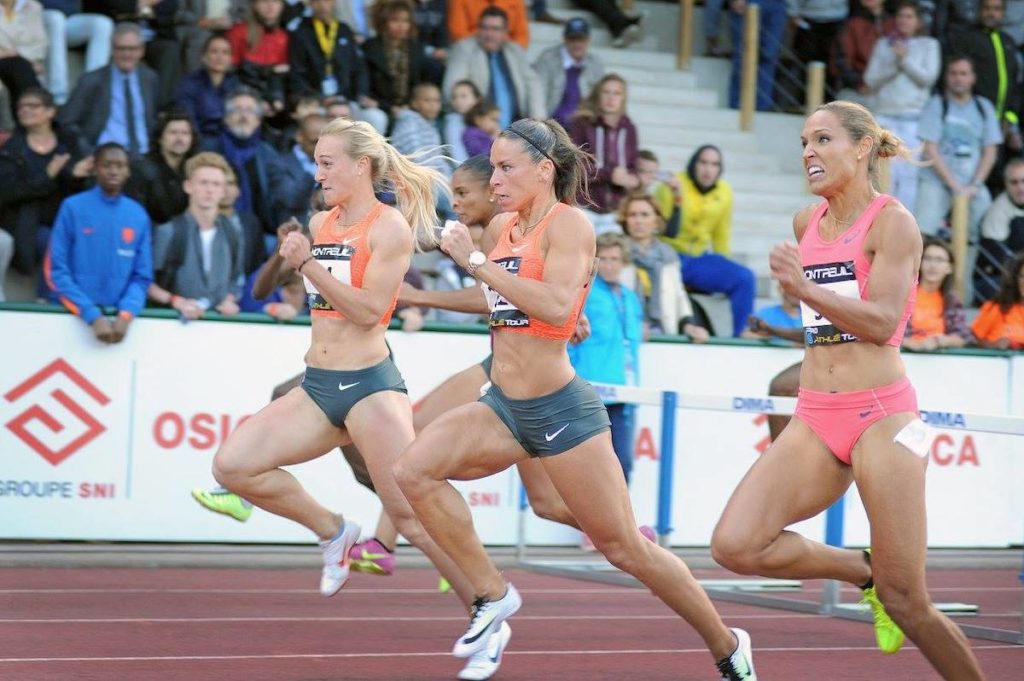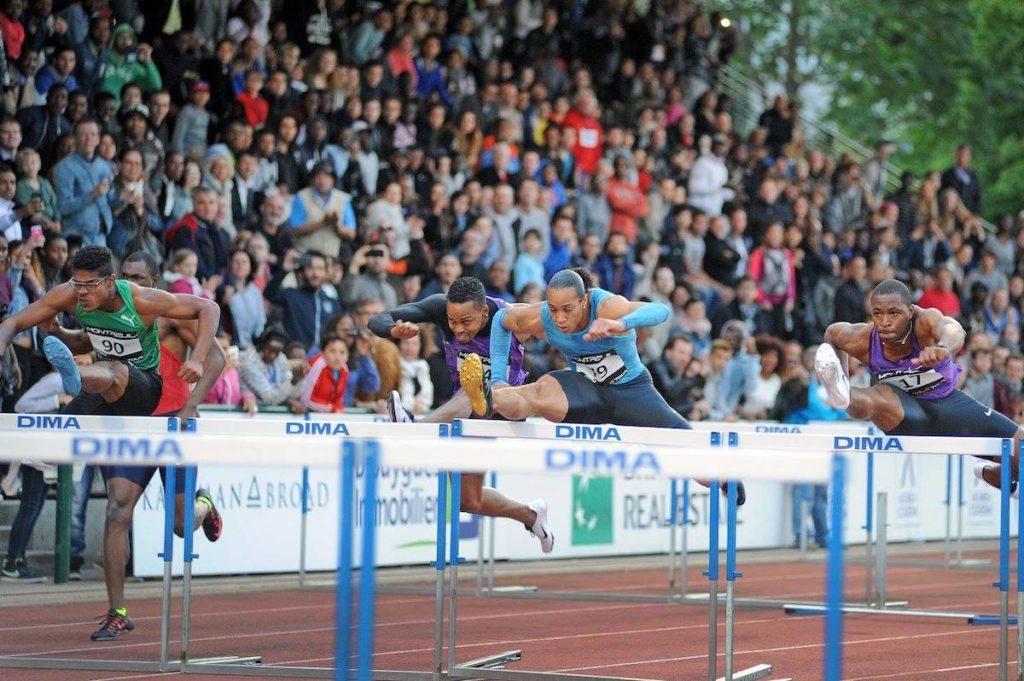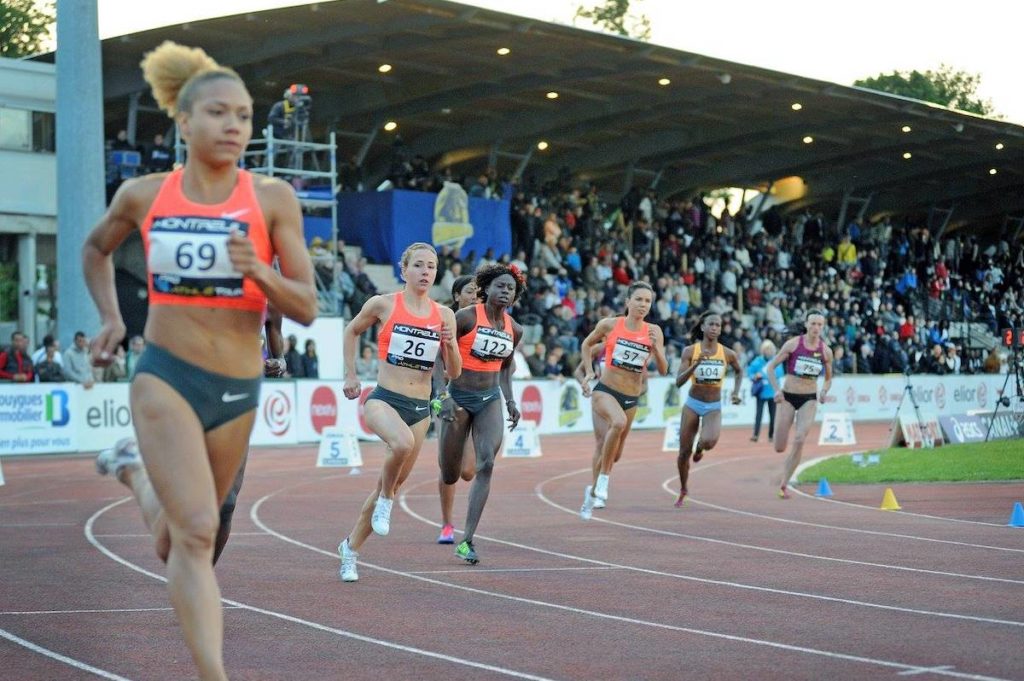 2016 - RECORD D'EUROPE DU 100M
2017 - AU BONHEUR DES HURDLERS
2018 - UN ANNIVERSAIRE RECORD